Technology
A Detailed Guide to Choosing the Web Hosting Resources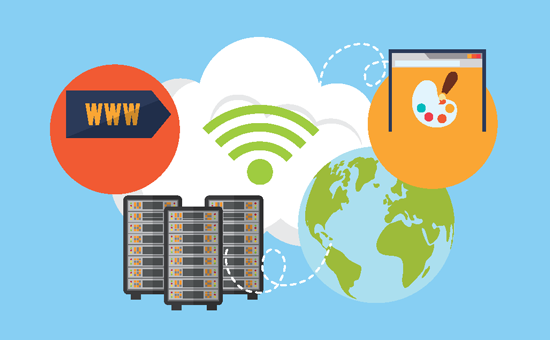 Whether a blogger or a developer, an online store owner or a business entrepreneur, there is always a need to learn and select the right set of web hosting services for your site. Given the fact that there are multiple types of hosting, and each comes with an array of resources, one must be pretty sure about the type of resources that are a must for their business.
Choosing the right set of hosting resources helps website owners turn their website functional and highly responsive. It ensures that the site is rich in performance and efficient enough to drive traffic. On the other hand, paying for resources that a business may or may not require is simply a wastage of resources and money.
To be on the safer side, it's better to look for the resources, analyze and assess them, see if the business needs one and then move ahead adopting the same.
What Resources Are Important For Website Hosting?
When we talk about Web Hosting solutions, the most important thing to look after is the hosting resources. While there are several aspects that need to be part of a web hosting solution, bandwidth, and storage space happen to be two critical resources in every hosting package.
It is not just the presence of the two but also the amount in which they are rendered that is critical. When we look for web hosting service providers, there are many that offer unlimited plans. But not every business requires unlimited hosting.
How Much Hosting Resources Do Businesses Need?
To understand this, we will draft two examples.
Suppose that there is a newly launched blogging website. Here, the traffic is limited and also the content posted over the website is restricted. Under such a situation, the business doesn't require much storage space or bandwidth. The basic hosting plans offer as much space as needed to host a new website. Here a website can opt for Shared Web Hosting plans to host their website. One of the most affordable hosting plans, Shared Hosting providers offer unmetered bandwidth, unmetered disk space, integrated control panel, and free SSL certificates that guarantee lightning-fast websites.
On the other hand, if there exists a business that has huge traffic and has plenty of content posted over the website or if there is an engagement between the user and the website, this needs much more space and bandwidth. Considering that the average size of the page is 50KB, if users opt for 1MB of space, a total of 20 pages can be hosted. Following a similar process, users can approximate the space and bandwidth needed to host the site.
Apart from the above, the uptime provided by web hosting should be 99.9% or more.
Conclusion
It is pretty clear that bandwidth and disk space are two important resources in website hosting. While most of the companies offer unlimited disk space, the confusion arises while determining the bandwidth of the website. Make sure that the chosen amount of resources does not hamper the speed and performance of the website.